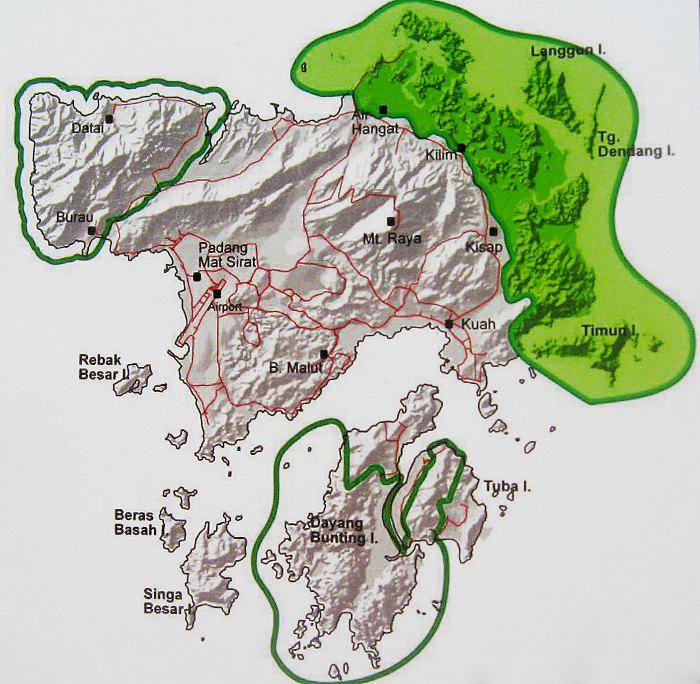 Kilim Geoforest Park (or Kilim Karst Geoforest Park as its full name) is one of the three geoforest parks associated with the Langkawi Geopark. The other two are the Machinchang Cambrian Geoforest Park and The Dayang Bunting Marble Geoforest Park.
Langkawi Geopark comprises the whole of Langkawi Island, which is one of the districts of Kedah State, Malaysia. Langkawi started as a fishing village until its revelation as a UNESCO Geopark.
Langkawi was endorsed as the 52nd Global Geopark by UNESCO on 1st June 2007, making it the 1st geopark in Malaysia and the South East Asia region. This endorsement was given due to its significant geoheritage features like landscapes, caves sea arches and sea stacks, dropstones, fossil and local community involvement.
Langkawi Geopark is a member of the Asia Pacific Geoparks Network and The Global Geoparks Network (GGN).
More On Kilim Geoforest Park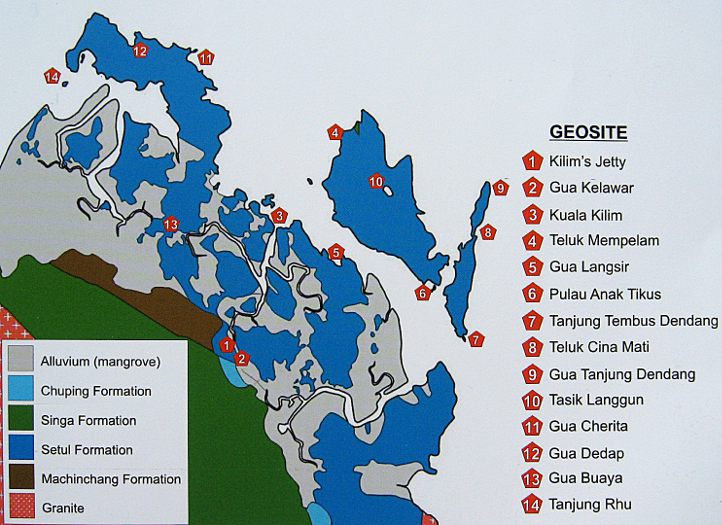 A place with an ancient geological heritage, countless natural wonders, home to a myriad of flora and fauna, and a vibrant local community of Kilim Village. Here, we practise a unique ecotourism, with added values of edutourism and geotourism. We uphold the values of Langkawi Geopark, conserve the natural surroundings, care the needs of our guests to make sure they enjoy Kilim's natural wonders and also its hospitality.
Much of the rocks of Kilim is made up of the Setul Formation, the oldest carbonate rock in the region formed 490-370 million years ago.
With such a geological history, combines with breathtaking landscapes, Kilim Geoforest Park has become an important geosite that attracts hundreds of thousands of tourists per year.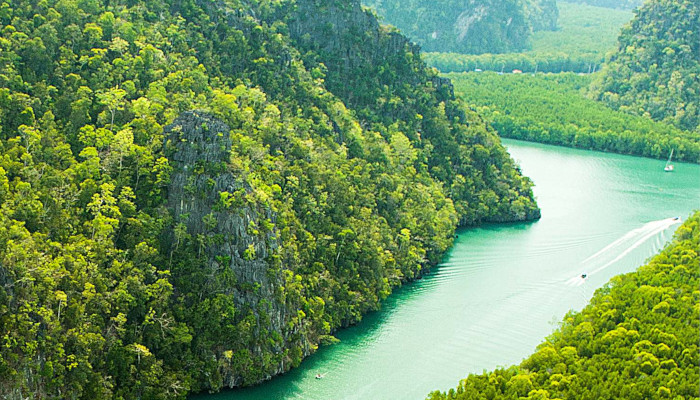 Not so long ago, Kilim was a laid back place where people's activities are connected mainly to small scale fishing. Today, Kilim can be regarded as the most successful ecotourism destination in Langkawi where economic activities have vastly improved.
The beauty of Kilim lies in its diverse natural geological, biological and cultural resources with high heritage value. These elements have been the pillars for the success of Kilim's ecotourism.
Among the remarkable features found here are the pristine mangrove and limestone forests, dramatic karstic landscapes and landform and colourful cultures.
Kilim is also unique because it is the only place in Malaysia where one can find a coexistence of coastal karst and mangrove ecosystems.
These unique landscapes provide new experience to tourists who flock this area to observe a wide spectrum of geological heritage diversity, such as various types of rock, beautiful caves, coastal and island karst morphologies, fossils, as well as rich mangrove fauna and flora.