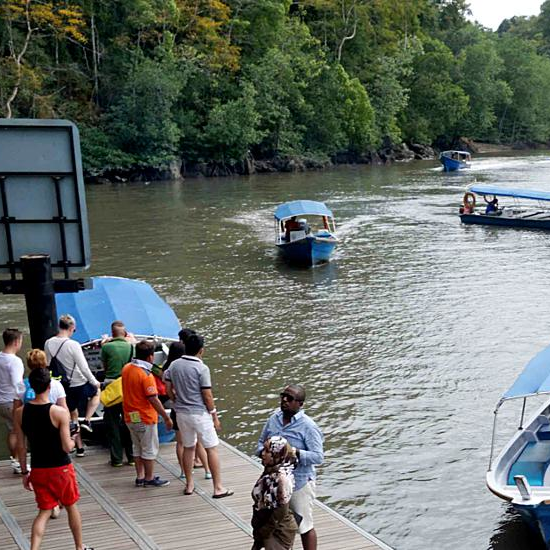 Now that you have read much about the park, it's time to get here up close to nature and experience the park wonders and charms by yourselves. (We offer great online discounts for boat tour packages. See below for details)
The Cooperative is the official park manager. Among our duties are managing the Kilim River Tourist Jetty and organizing the boat tours around the park.
The park is opened from 9am to 5pm everyday.
We have arranged several tour packages for you to enjoy the beauty of the park. Each boat can carry a maximum of 10 adults plus 2 children. Each boat is equipped with life jackets. Below are the details of the packages:
2-Hour Mangrove Tour
River Cruise
Floating Fish Farm
Eagle Watching
Bats Cave
&nbsp
And Choose One (1) Of The Following Places:
Crocodile Cave
Langsuir Cave
&nbsp
&nbsp
3-Hour Mangrove Tour
River Cruise
Floating Fish Farm
Eagle Watching
Bats Cave
Crocodile Cave
And Choose One (1) Of The Following Places:
Langsuir Cave
Anak Tikus Island (Fossil Island)
Beach / Swimming
&nbsp
4-Hour Mangrove Tour
River Cruise
Floating Fish Farm
Eagle Watching
Bats Cave
Crocodile Cave
And Choose Any Two (2) Of The Following Places:
Langsuir Cave
Anak Tikus Island (Fossil Island)
Beach / Swimming
Fish Feeding