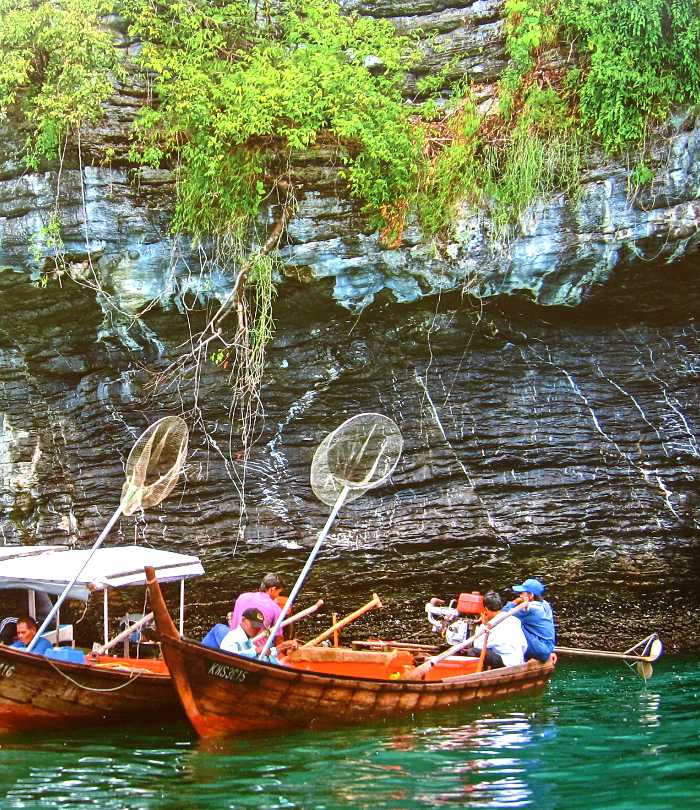 Presently, although the seas around Langkawi continue to provide a bountiful harvest and a good source of income for the local fishing community, the multi-faceted charm of age-old forested mountains, rural setting of blue water and long sandy beaches have helped to boost international tourism in Langkawi such that it has now become the island's most important industry since the past decade, particularly with the recognition of Langkawi as the first Global Geopark in Malaysia, and in Southeast Asia region under the auspicious UNESCO in June 2007.
However, in small pockets of rural communities, traditional agriculture of paddy growing and rubber tapping are still being maintained. The local fishing communities have also kept alive the long held traditional cottage industry of harvesting, drying and processing of sea cucumbers (gamat) into balm, oil and oitment for all sorts of minor ailments.
The recognition of Langkawi as a geopark was started in 2006, when Langkawi Development Authority (LADA) took up the proposal of the Geological Heritage Group (GHG) based at Universiti Kebangsaan Malaysia to endorse Langkawi Island as 'the first national geopark' in Malaysia, in June 2007. UNESCO's recognition of Langkawi as a Global Geopark has, in turn, encouraged trade and commerce, further improving the living standards of the local populace.